Meet Your REALTOR®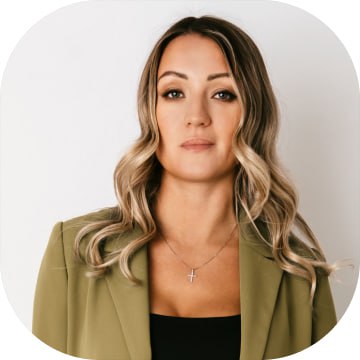 Darya Strilyana
Real Estate Expert
I live and play in Innisfil. Maybe we are neighbors?
Being a local REALTOR® is definitely an advantage, I have lived in Innisfil for over 8 years and have a great knowledge of local schools, amenities, and neighborhoods. I can guide my clients and pinpoint areas where they could benefit the most based on their needs. Furthermore, being local gives me the advantage of having connections with local vendors, whether you need a home inspector, lender, lawyer, accountant, or a cleaning company. I have great professional contacts to share with you.
When I'm not out touring real estate with clients, I'm either hiking through numerous trails of our beautiful Simcoe County or boating on Simcoe Lake. Being a yoga enthusiast, I remain committed to a balanced lifestyle and prefer to leave all stress on the mat.
Caring — I keep things simple, making real estate transactions a hassle free period
Connected — Always there to respond to all your questions promptly and efficiently because time is always of the essence in a real estate world.
Effective — I take my job seriously on all levels, working with buyers and sellers as well as tenants and landlords at all price points.
Integrated — I conduct in high ethical standards and value honesty and fairness.
Credentials
Ontario Real Estate License provided by RECO (Real Estate Council of Ontario)
Member of OREA/CREA (Canadian Real Estate Association)
Registered with TREB (Toronto Real Estate Board)
REALTOR® with Sutton Group Incentive Inc., Brokerage
Member of Brookfield Relocation Services (The Federal Government Integrated Relocation Program forMilitary and Royal Canadian Mountain Police families)
See What My Clients Say
Darya was probably the best realtor we met here in Ontario, she was very diligent, she knew exactly what our requirement was and didn't want oversell anything. We are definitely going to her when we make our big decision hopefully soon.
Prageeth Mendis
Darya was amazing! I would recommend her to anyone of my friends and family. She really helped me find the perfect place for me and paid attention to all the details I was looking for.
Dave Carter
If anyone needs a reliable, professional, and friendly realtor look no further. Darya Strilyana is AMAZING at her job. I was needing to move and she reached out to help. She helped us find our new home and I am very grateful. I'll definitely be keeping her card for the next time I need to move. She's a pro at her job 😁.
Leanne Blair
Thanks to Darya. She is having very good knowledge in real estate. With her help and idea I bought the land within my budget. She is user-friendly and very good in communication.
Rebecca Marker
My agent Darya was FANTASTIC!! She was able to arrange for multiple showings in the evenings when it was convenient for me. She also made some great suggestions for properties that I either hadn't seen, or thought about. This time around, I was looking for a place to rent. When I'm ready to buy, I have already found a great realtor!!
Bryan Basford
Darya is so easy to work with and she really understands what you're looking for. She was great! Very accommodative of how picky I was. She is very professional and I would love to work with her in any of our future findings too!
Shaneka Ekanayake